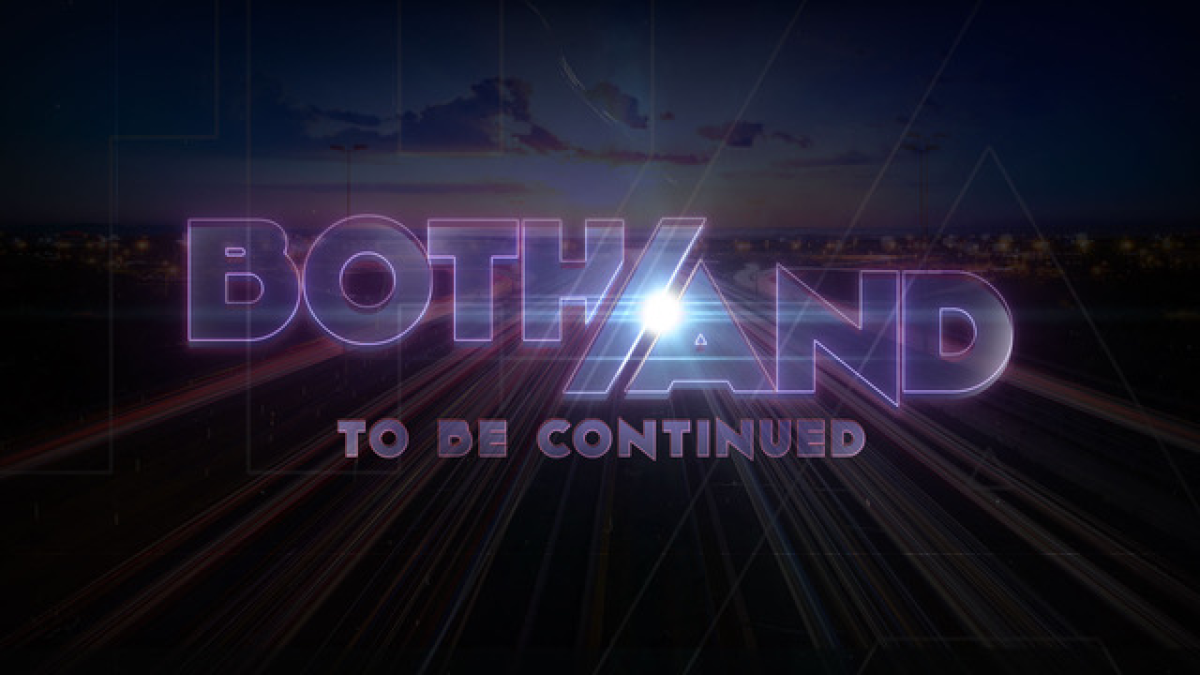 Sat., Nov. 20, 2021 • 2 PM PT (3 PM MT, 1 PM AKT)
Zoom • Free, RSVP by Nov. 18 to attend
---
About this Training
After over 18 months of doing our best to live into BOTH/AND, many churches are feeling a mixture of exhilaration and exhaustion when thinking about the continuation of hybrid worship. While many have seen their reach extended, some have begun to lose their passion and resolve for creating truly hybrid worship experiences. As in-person numbers have increased, more and more churches are asking, "can we stop doing online now?" If that's you, don't give up! Now is the time to re-new and re-energize your passion for BOTH/AND. It's making a difference.
Join Jason Moore for a follow up to the popular BOTH/AND webinar. BOTH/AND: To Be Continued will focus on why hybrid should carry on, how to continue to iterate and will provide tangible handles on how to do it well. This brand new 90 minute training brings all new content focused on the why, how and what we can do to run the next leg of this very important race. We are living in an incredible "Great Commission" moment in the church. Let's lean in and continue to iterate forward. 
This webinar will include: 
An invitation to determine your WHY for BOTH/AND worship
13 reasons why BOTH/AND must continue
Answer to the "what if they don't come back to the building" question
How to create a BOTH/AND Think Tank at your church
How to build an intentional chat strategy in order foster real relationships
BOTH/AND pro tips
Q&A
After you register, you will receive an email with links to a recording of the original BOTH/AND webinar and an accompanying workbook. We hope this will make it easier for new team members to fully engage and past participants to refresh themselves with Jason's content.
---
Questions?
Email Patrick Scriven, director of communications for the Pacific Northwest Conference of The United Methodist Church, if you have any questions about this training or the registration process. His email address is pscriven@pnwumc.org.
Free*, RSVP Required
* Who can register for this training?
United Methodist laity and clergy serving the churches and ministries of the Alaska, Oregon-Idaho and Pacific Northwest Conferences are invited to use register for this training. The training is being offered free of charge by the Regional Media Center as part of its service to United Methodists in the Alaska, Oregon-Idaho and Pacific Northwest Conferences.
Our Trainer
Known for his pioneering work in collaborative worship design and guest readiness, Jason Moore has devoted the last two plus decades to resources development, training, and coaching & consulting that works for local churches of all sizes, styles and means.
The author of 10 books, Jason has designed worship alongside such leaders as Adam Hamilton, Michael Slaughter, Tony Campolo, Brian McClaren and Leonard Sweet. He has also lead hundreds of seminars and keynote addresses across North America – teaching in 47 states in the USA.
Jason began his ministry in the late 90s at Ginghamsburg United Methodist Church in Tipp City, Ohio and later went on to co-found Midnight Oil Productions. In addition to Midnight Oil, Jason has worked with numerous denominations as a creativity consultant, media producer and trainer.
In the secular world, Jason has collaborated with several Hollywood producers in film and television, and has produced numerous book trailers for New York Times best selling authors such as Ariana Huffington, Seth Godin, Robert Greene, Ryan Holiday and Mark Ecko.